Nobori Building
Yochomachi, Shinjuku, Tokyo, Japan, 2021—2023
At the top of the slope leading towards Tokyo's Nukebenten, the unpretentious appearance of Itsukushima shrine suggests little of its history. In 1086, traversing the Kanto plains on the way to Mutsu, Minamoto no Yoshiie chose this location as temporary camp for his army. The highest in the area, it was easy to spot any approaching danger — and had great views of Mt. Fuji. A year later, returning victoriously, Yoshiie laid the foundation for the shrine which still exists today. The actual site for this project is a 48 m² small trapezoid next to the shrine.
Extrusion
When your maximum footprint is 80% of 48 m² and an ambitious brief calls for a restaurant and several apartments above, the strategy tends to be straightforward: extrude this maximum footprint as far up as possible. Any freedom to explore what is possible must be found in vertical generosity.
Climb
As if the client had anticipated the challenges, Nobori, the name given to the project long before there even was a site, means to rise, to climb. The question is —pleasantly pragmatic— how? Where convention would suggest a compact core for circulation, we propose a counter-intuitive move: Dissolve the core to let the stairs climb up and down around the periphery. Entering the building from the street is like turning into one of Tokyo's myriad back alleys, which are de facto residential lobbies mediating between the scales of the city.
Discoveries
What looks a simple volume from the outside is complex inside. As the stair-path pierces the levels at different points, no floor is alike. The vertical generosity pays off: There is enough height for interstices (between stair-volume and slabs) to afford unexpected usages — and thus augment the usual. The complexity is akin to that of the tearoom, where deliberate details open up the confines of a spatial minimum to a cosmos of discoveries.
Skin
This spatial ambiguity and polyvalence is revealed on the façade. The scale of the building makes it feasible, even advantageous to let the external skin carry the structural loads. Starting with the maximum potential openings, the degree of porosity evolves over time, responding flexibly to requirements and desires during the design process. The façade is the playing field where multiple constraints (structure, views, light, ventilation, budget…) compete with each other, negotiating an optimum compromise.
Views
What was then, in 1086, in the middle of nature is now in the middle of Tokyo. Views of Mt. Fuji have been long been blocked by ever-growing urban masses. But where roads cut straight through these masses, view corridors reveal Tokyo's vastness. Nine centuries after Yoshiie's eyes scanned the surroundings, nothing here is the same anymore. Yet as we climb the building and collect frames of the city, the strategic advantage of the topography can still be felt today.
Yochomachi, Shinjuku, Tokyo, Japan, 2021—2023
Type
Mixed-use, Residential, Restaurant/Bar
Team
Florian Busch, Sachiko Miyazaki, Mayo Shigemura, Dyro Yamashita, Sie-Jhih Chen, Jeng Pheera, Christian Baumgarten, Joachim Nijs, Reo Shima, Bo-Hao Liu, Kana Takagi (Intern)
Structural Engineering: Kawata Tomonori Structural Engineers (Tomonori Kawata)
Contractor: Shin Corporation
Client: PAD INVEST srl
Size
GFA: 185 m² (+38 m² roof garden)
Structure
Reinforced Concrete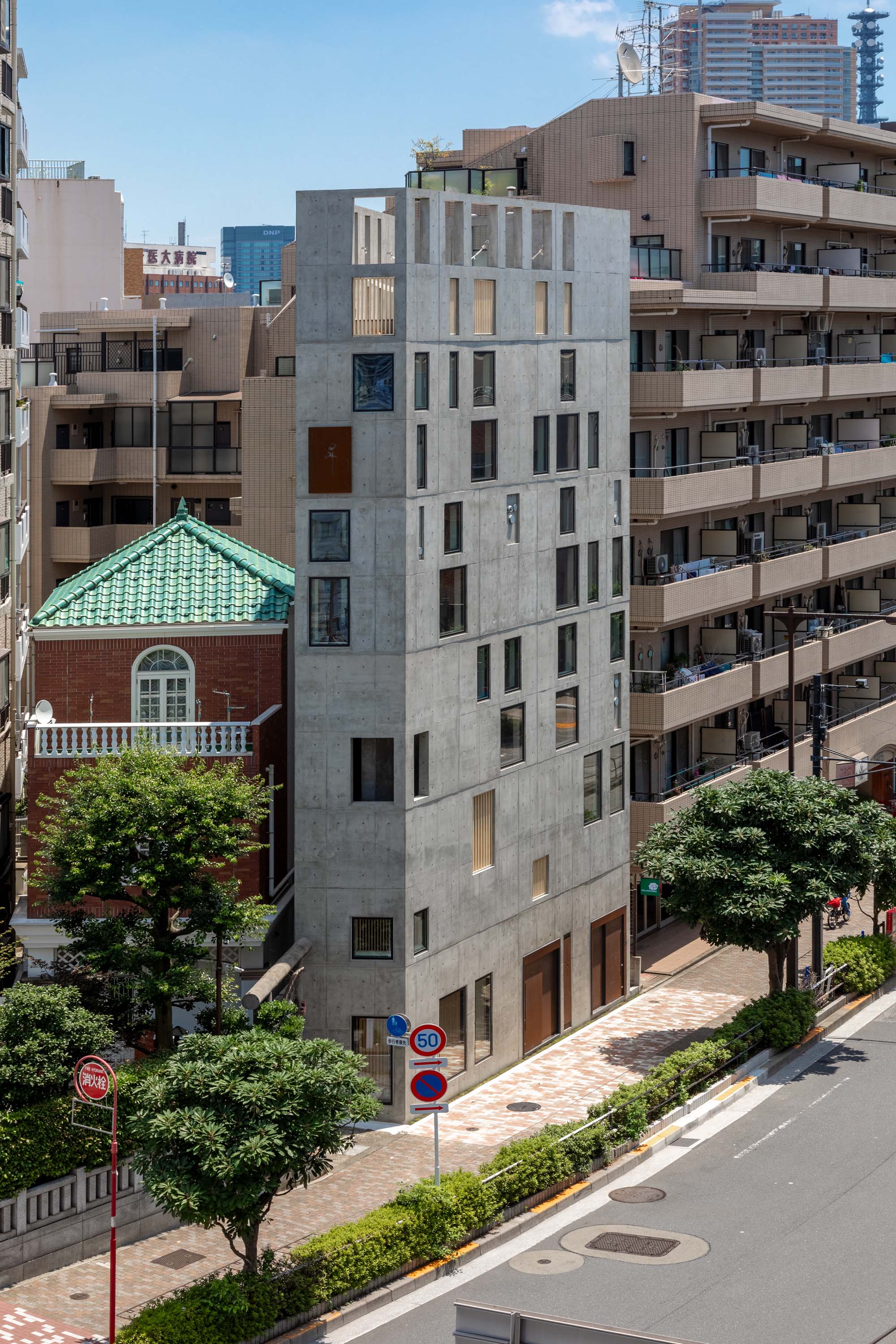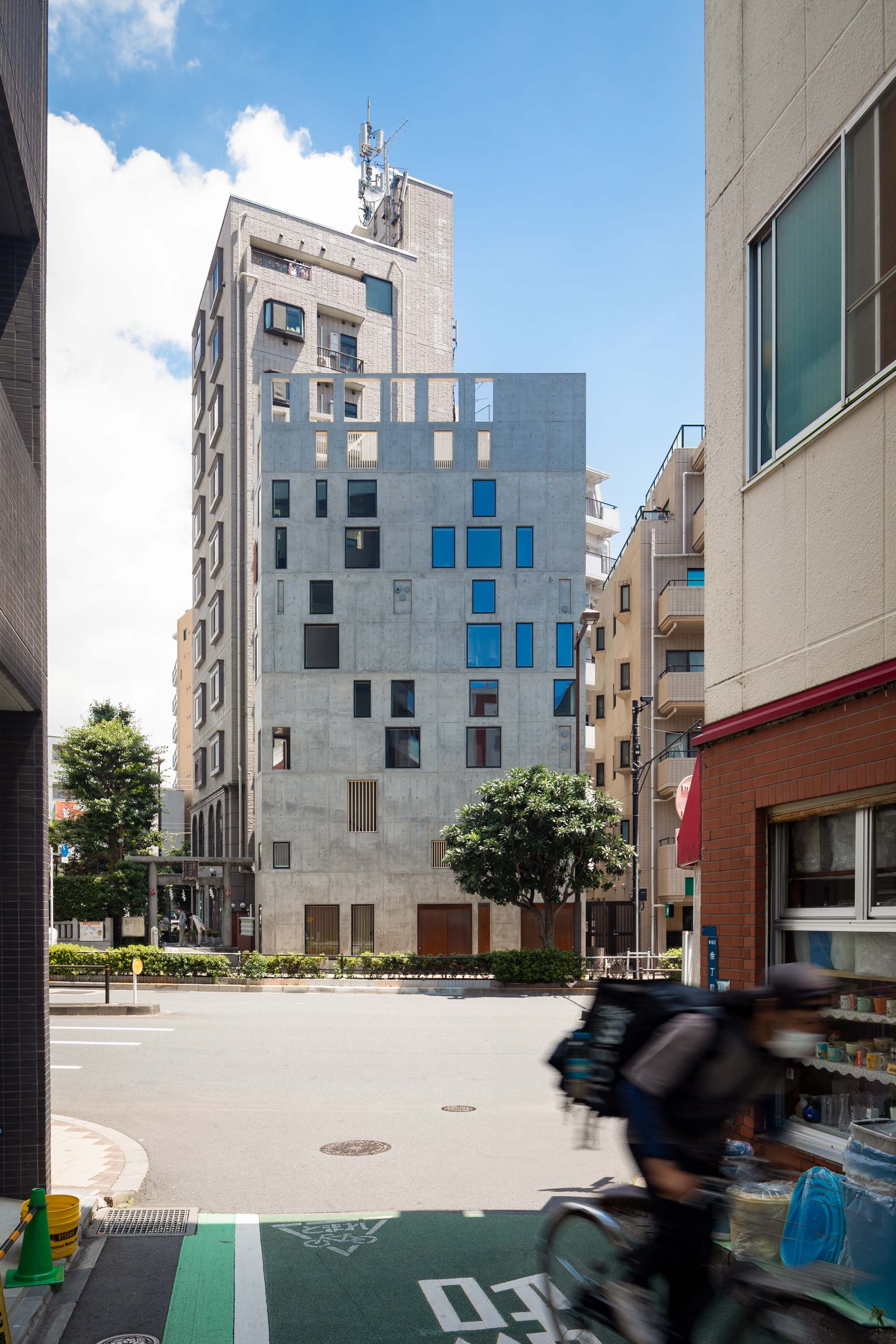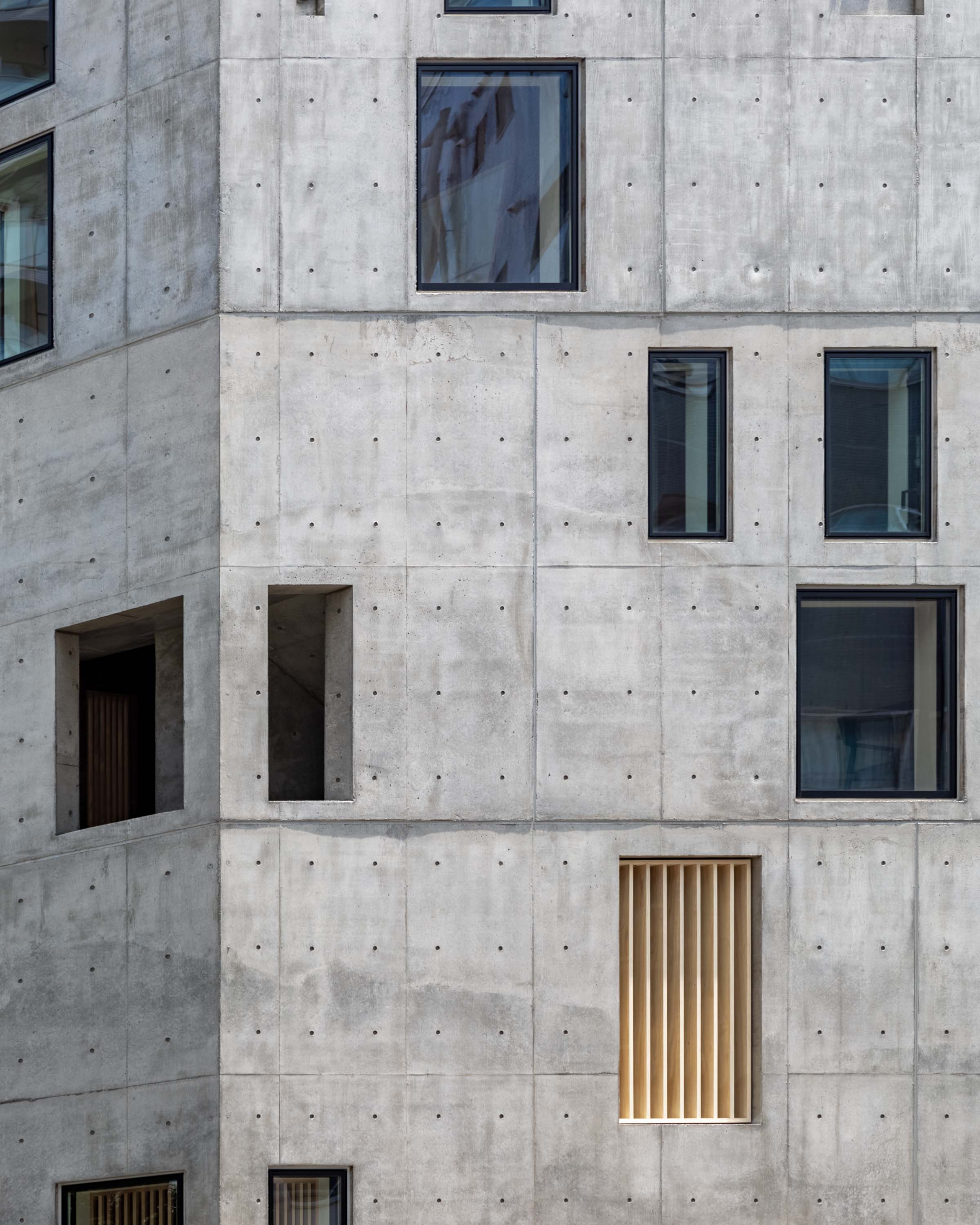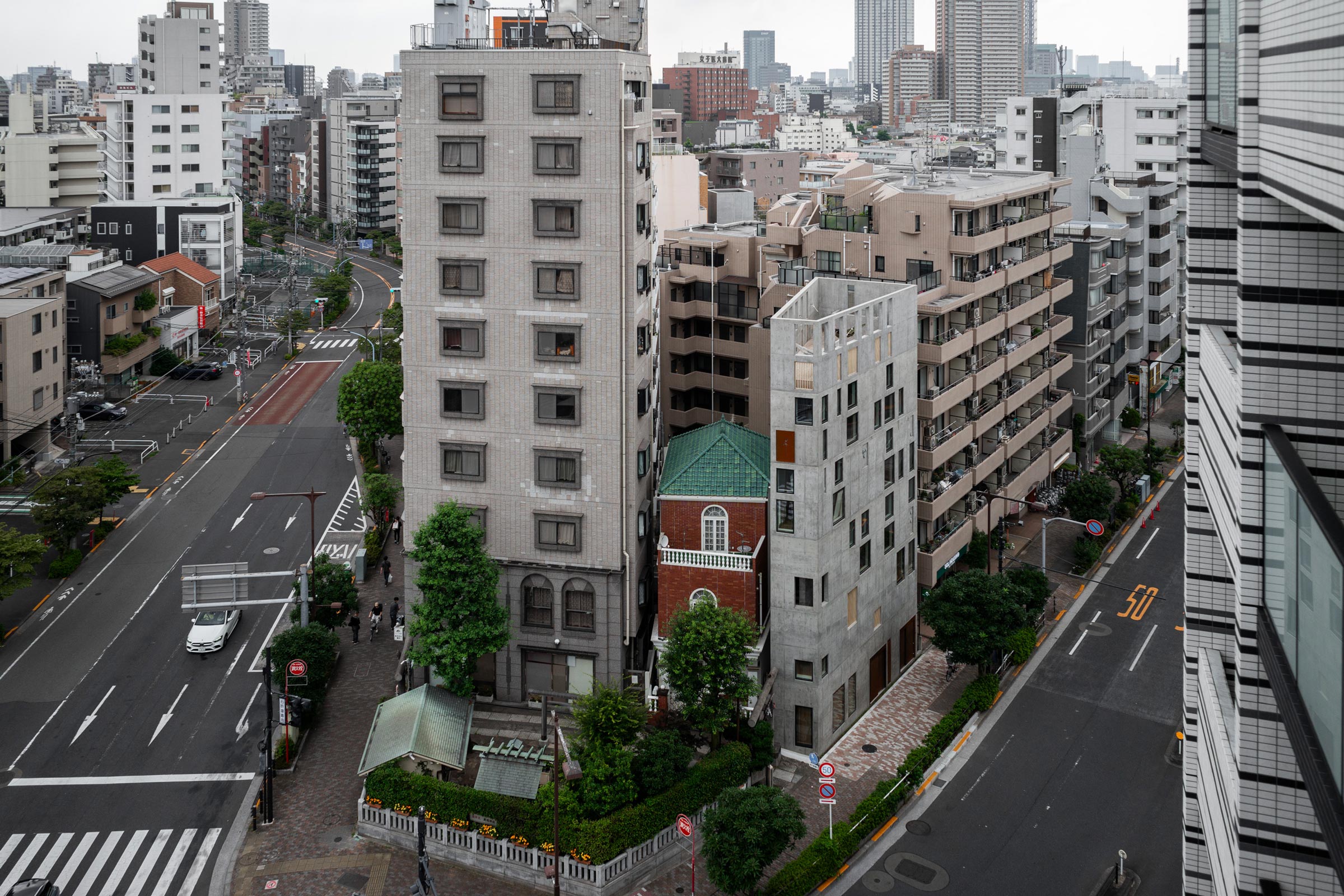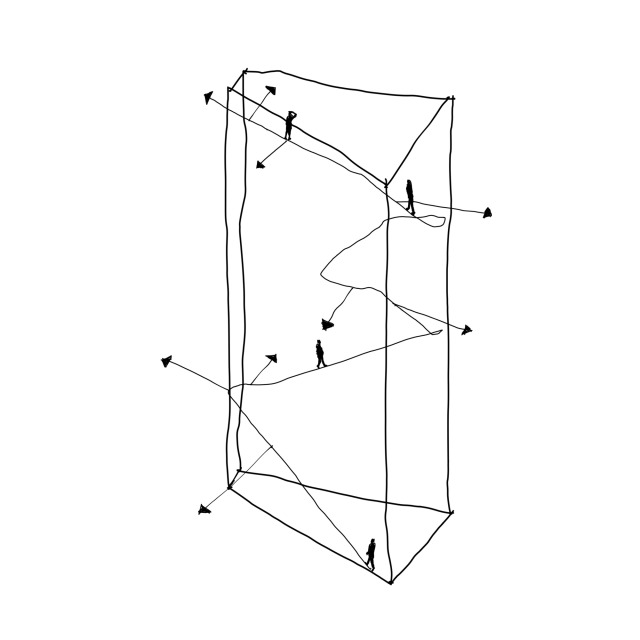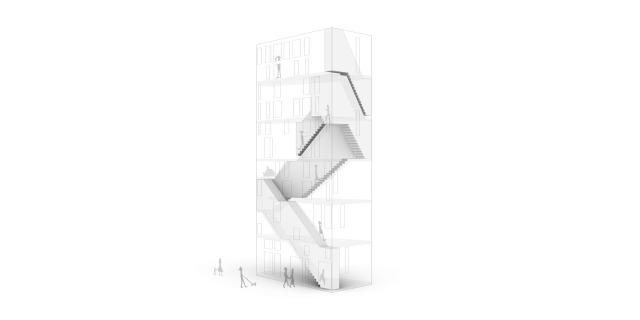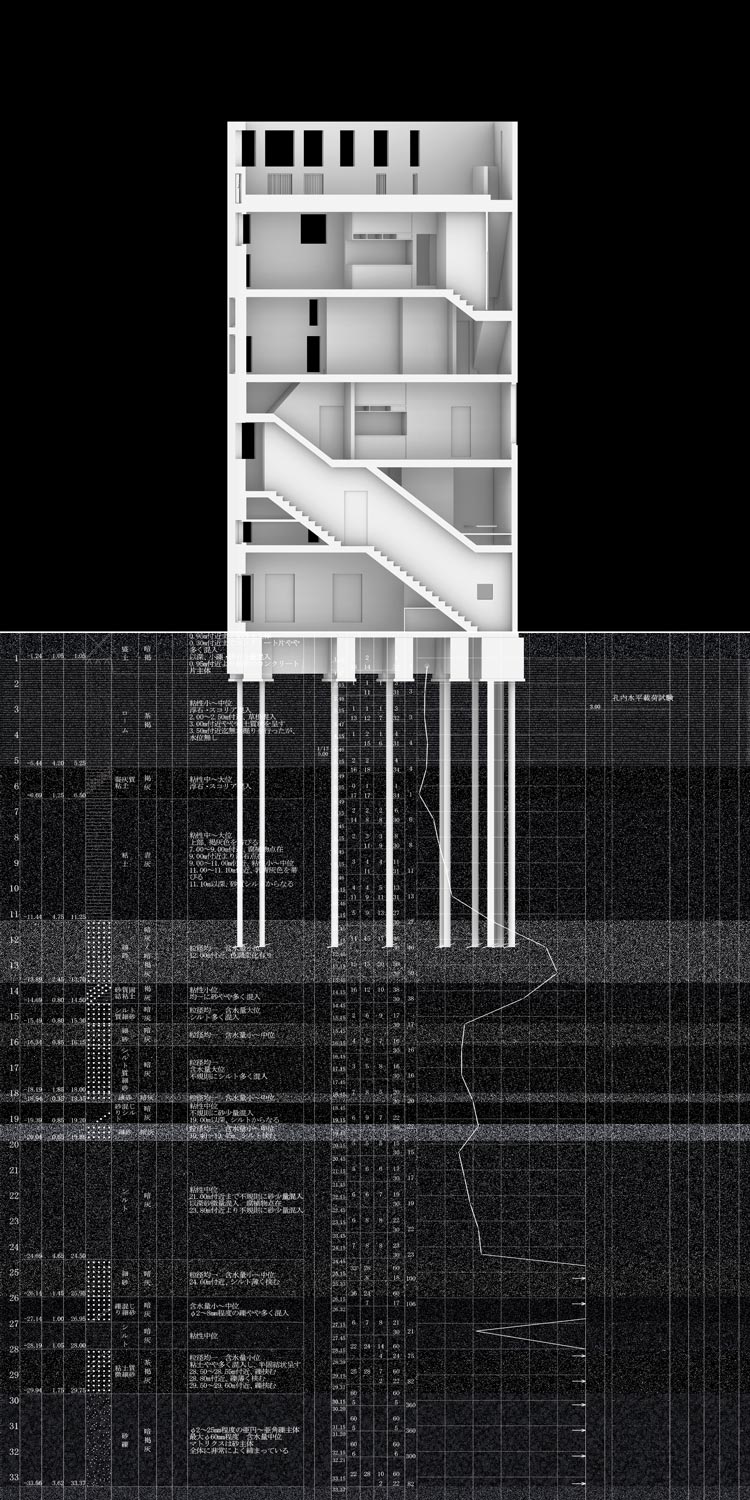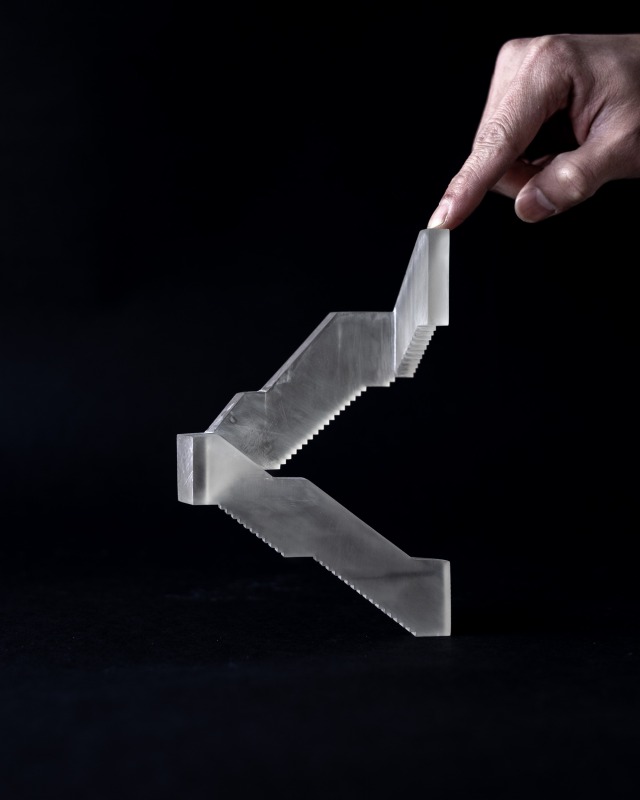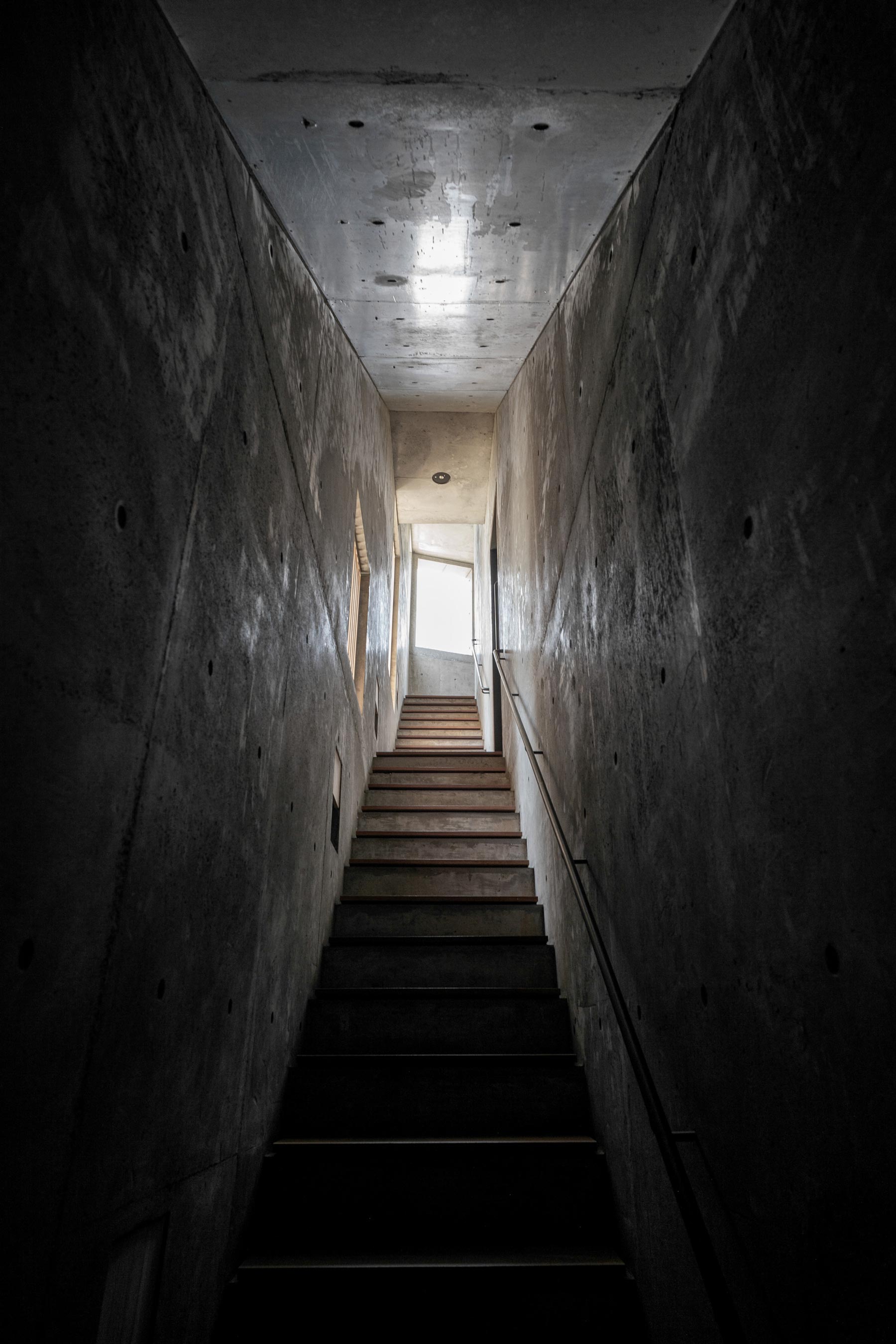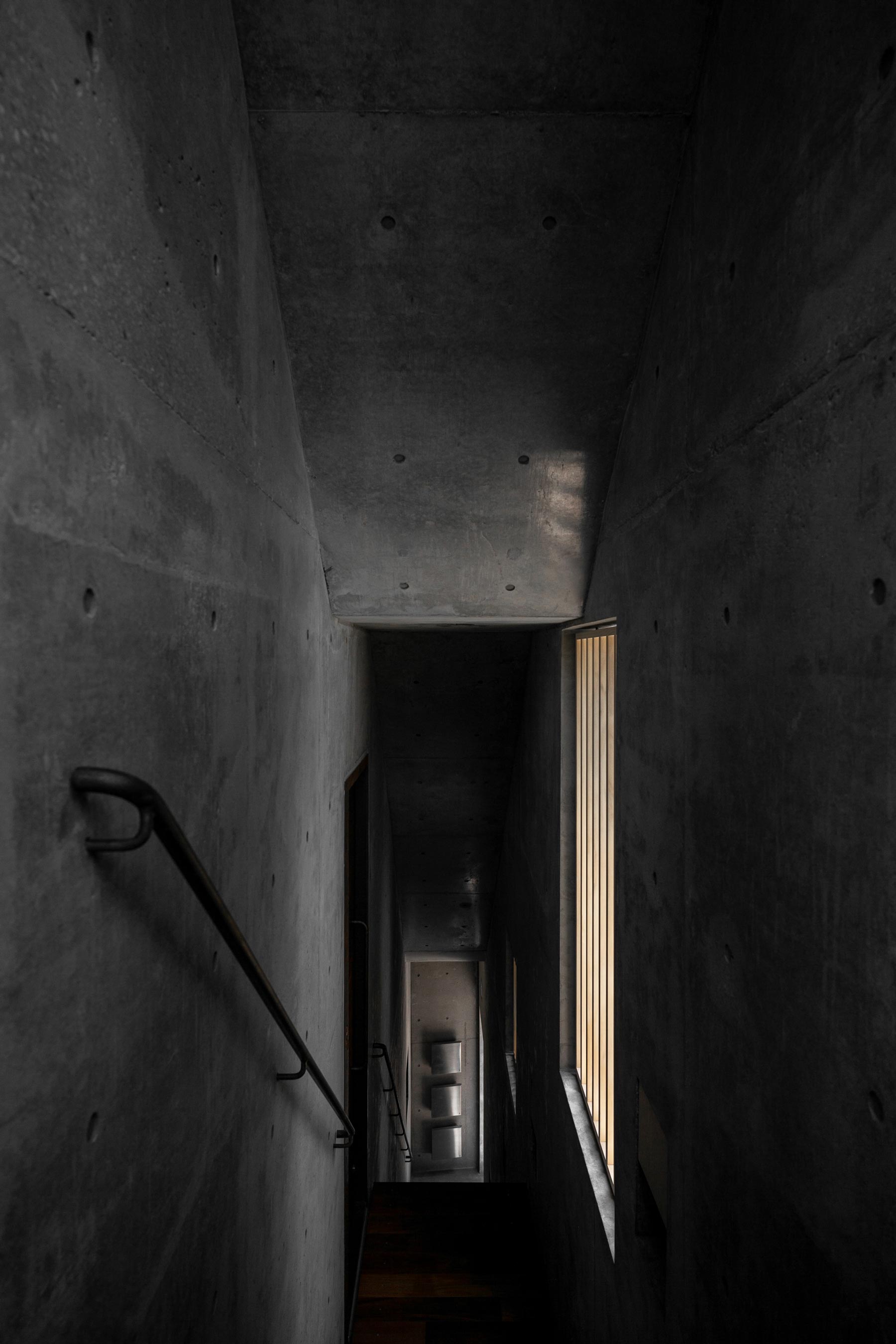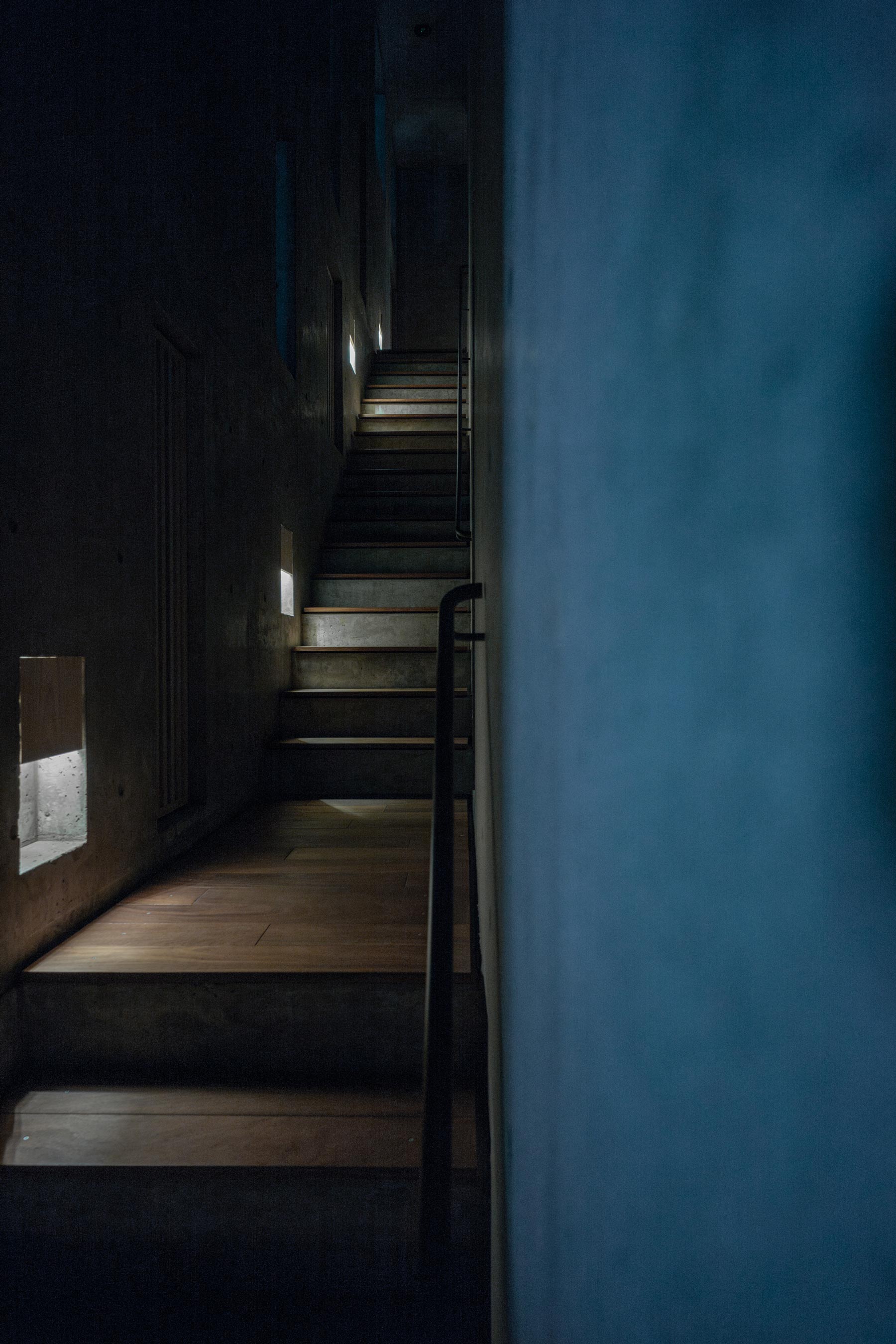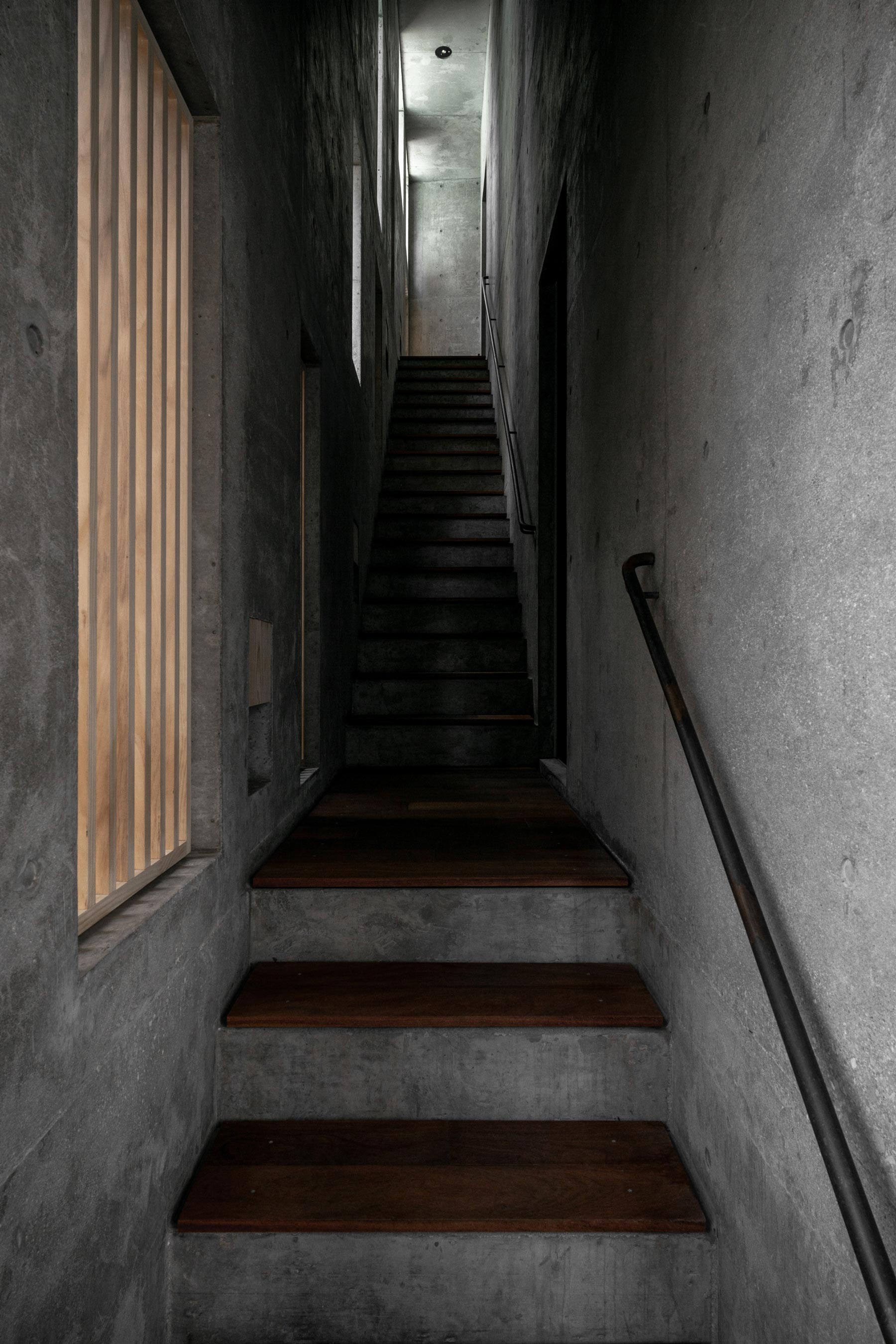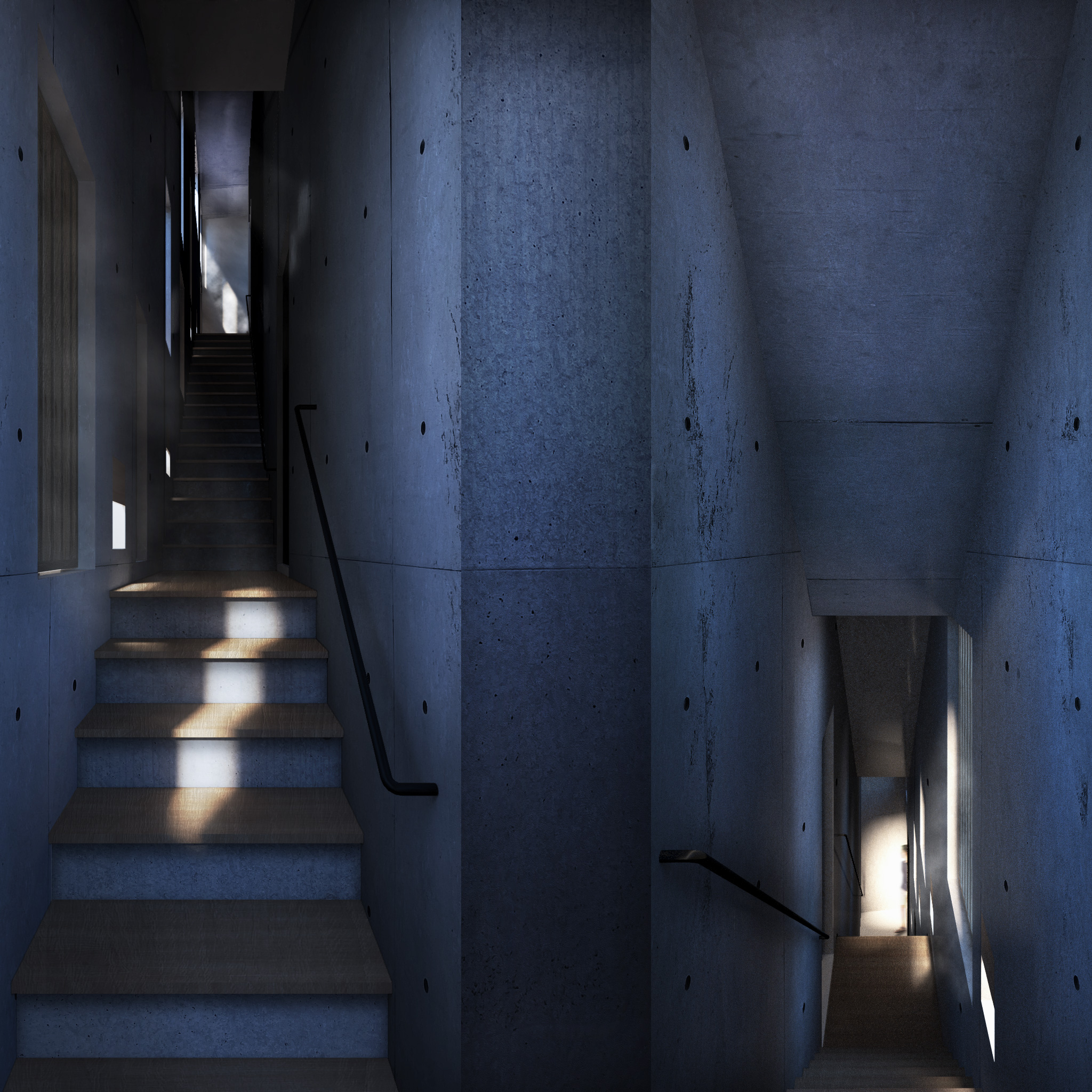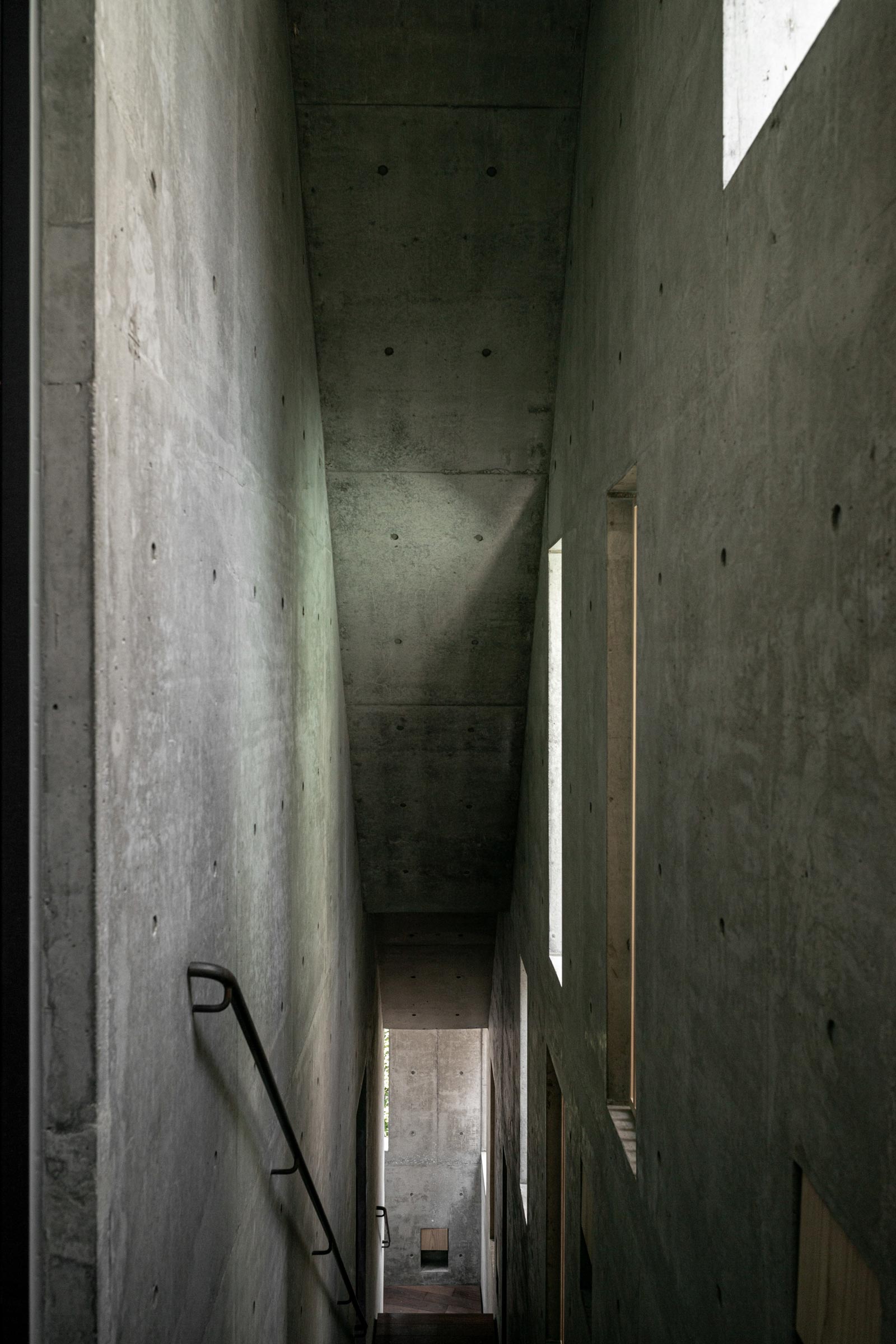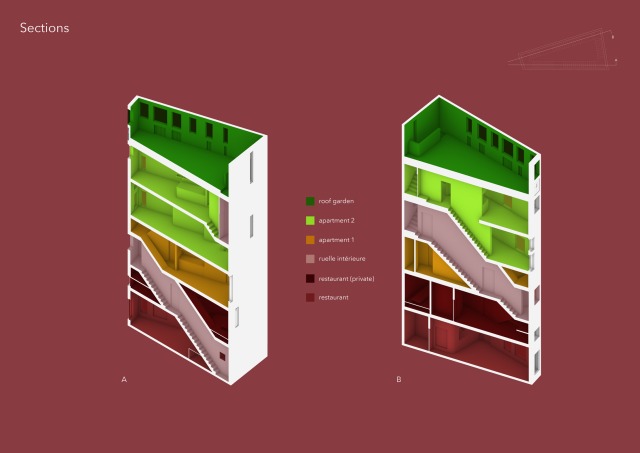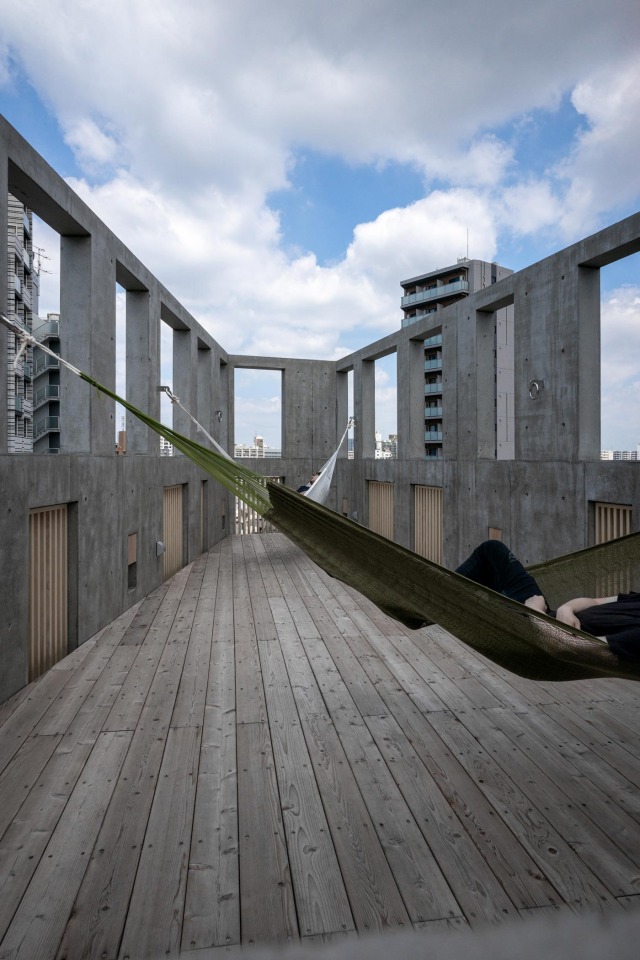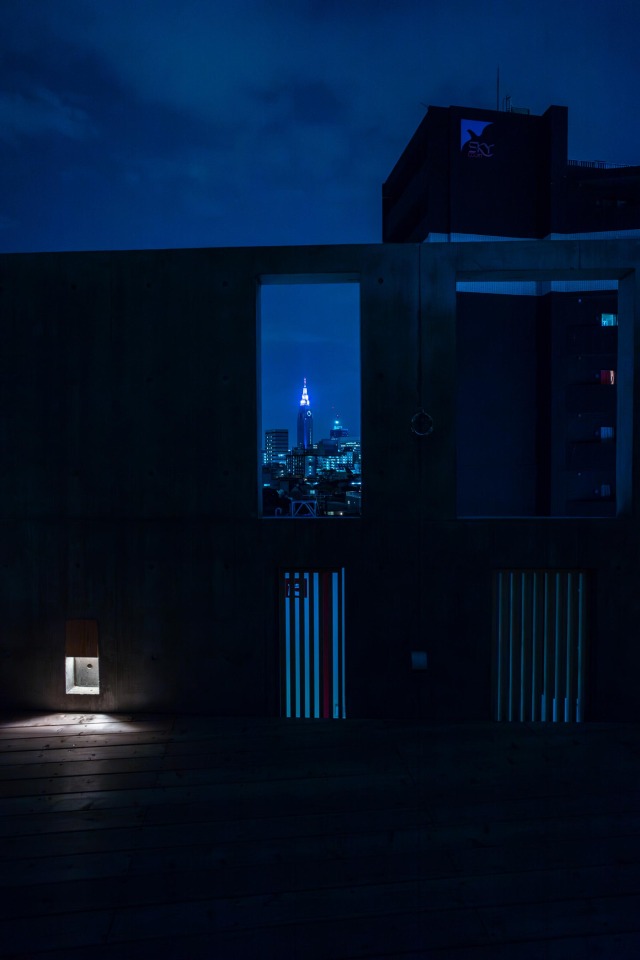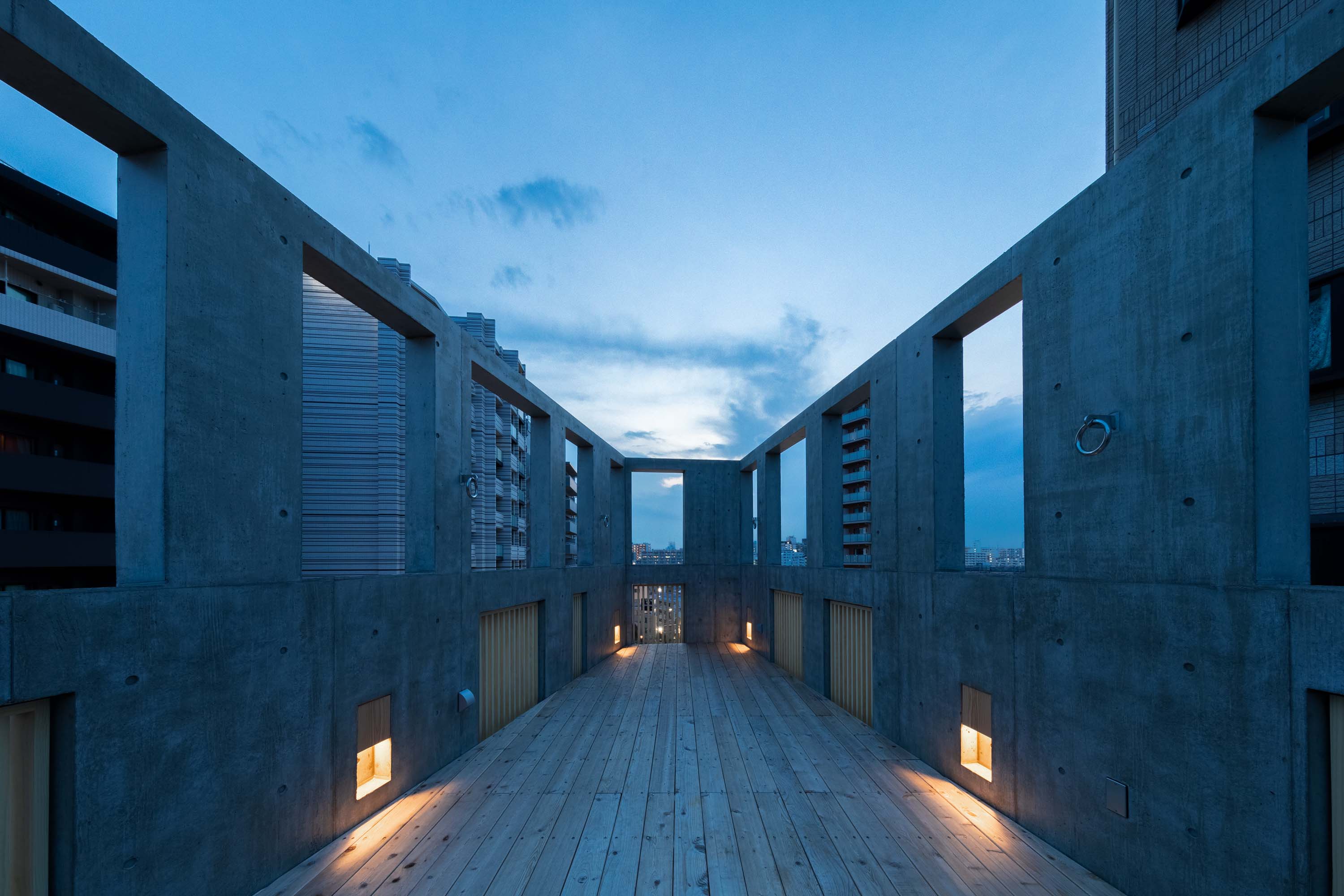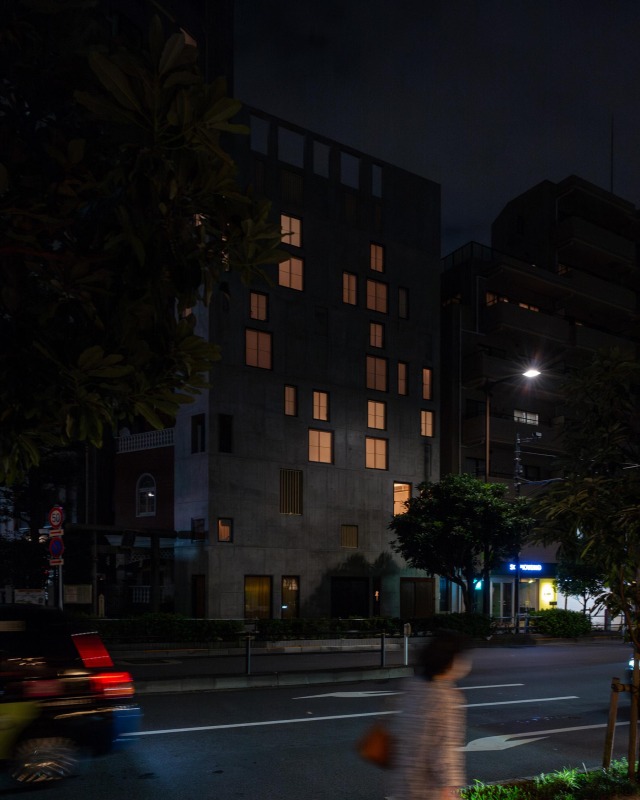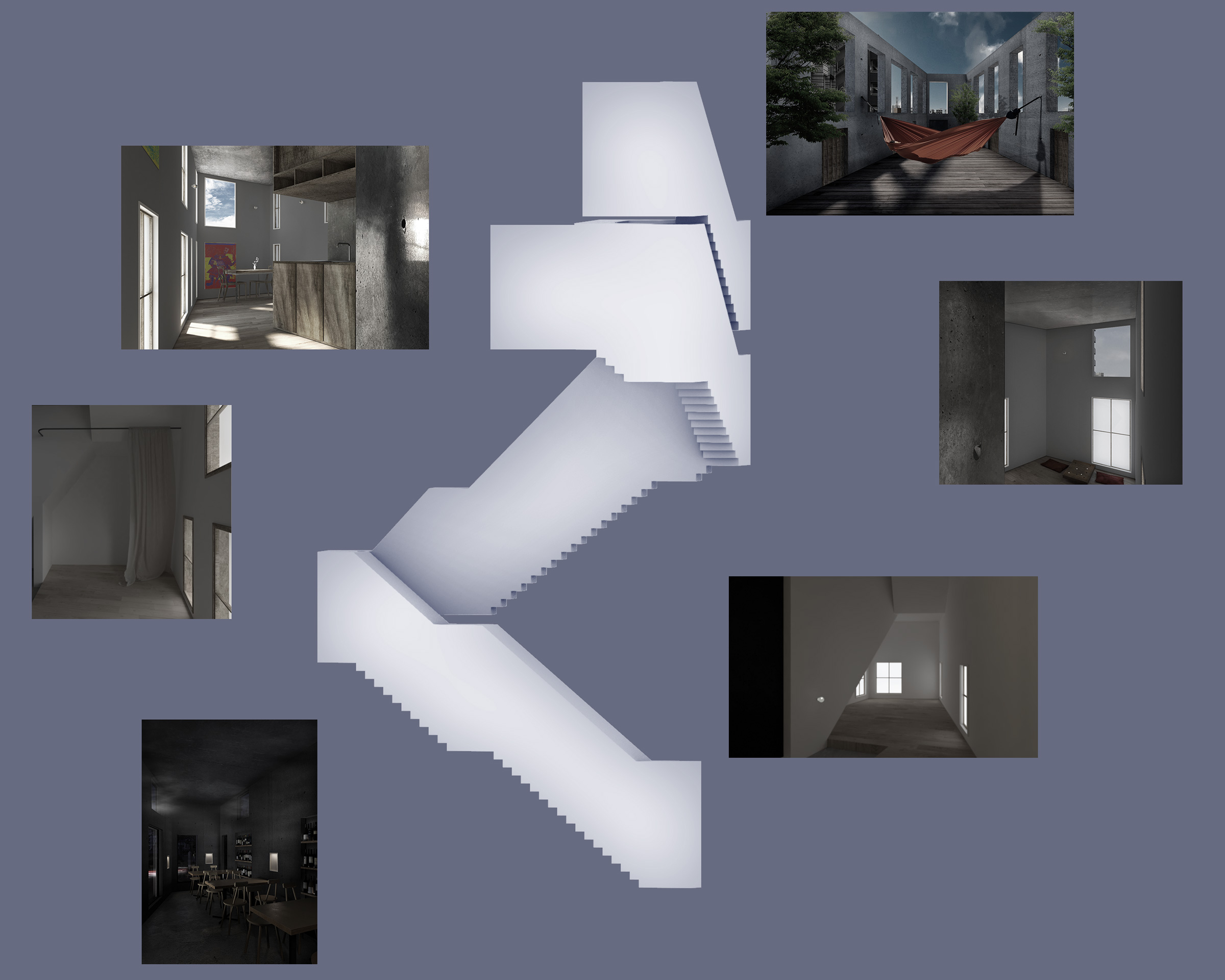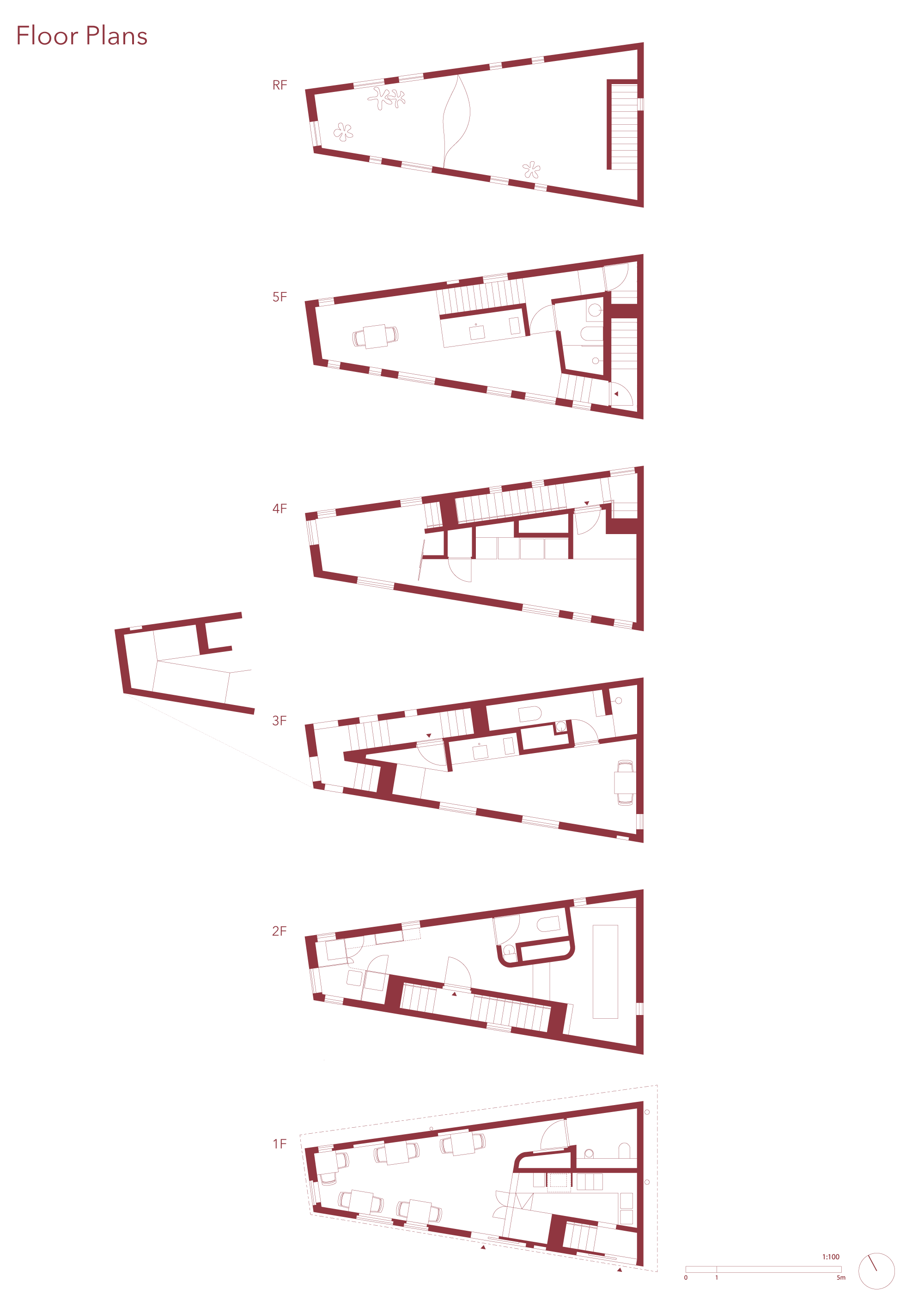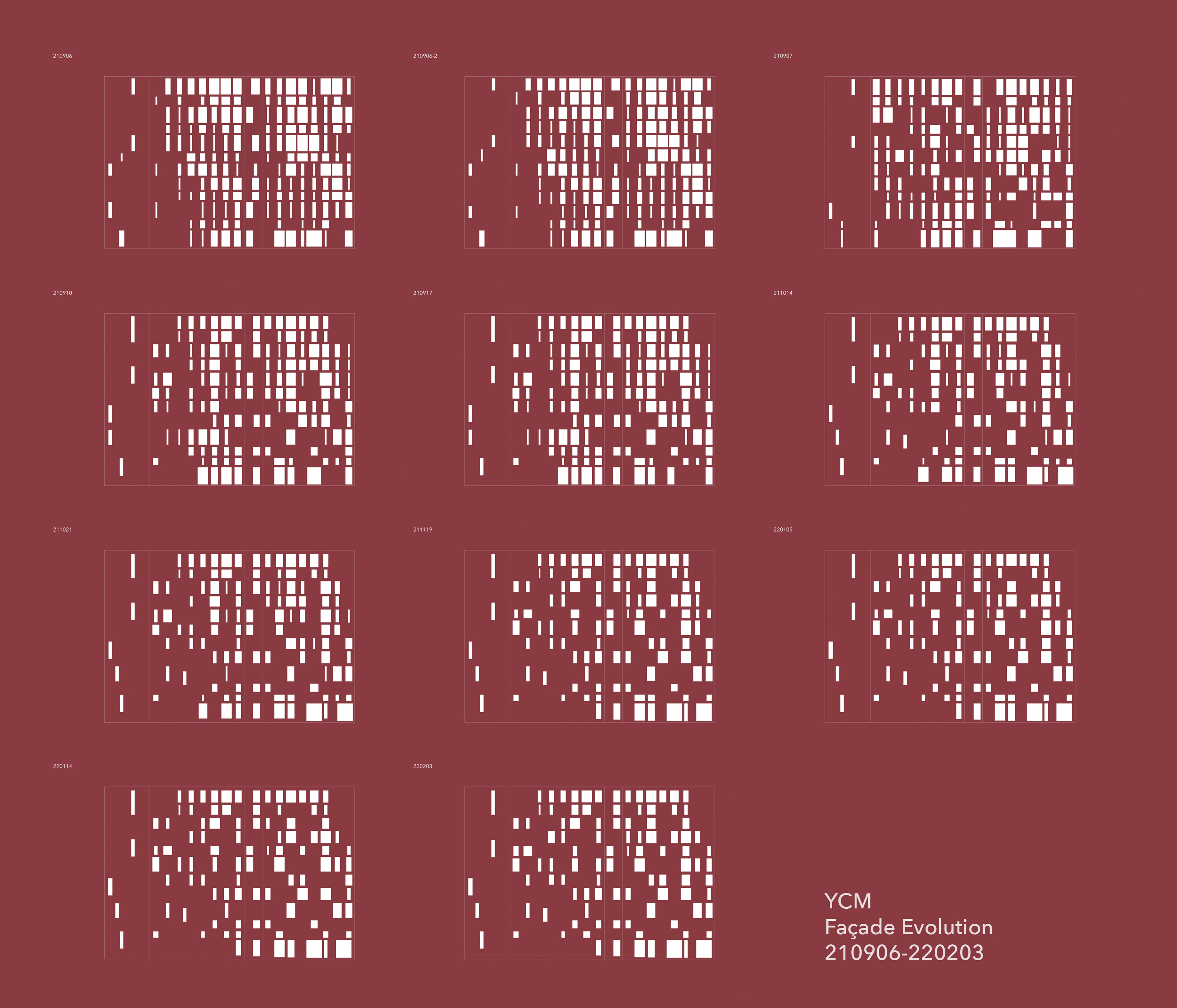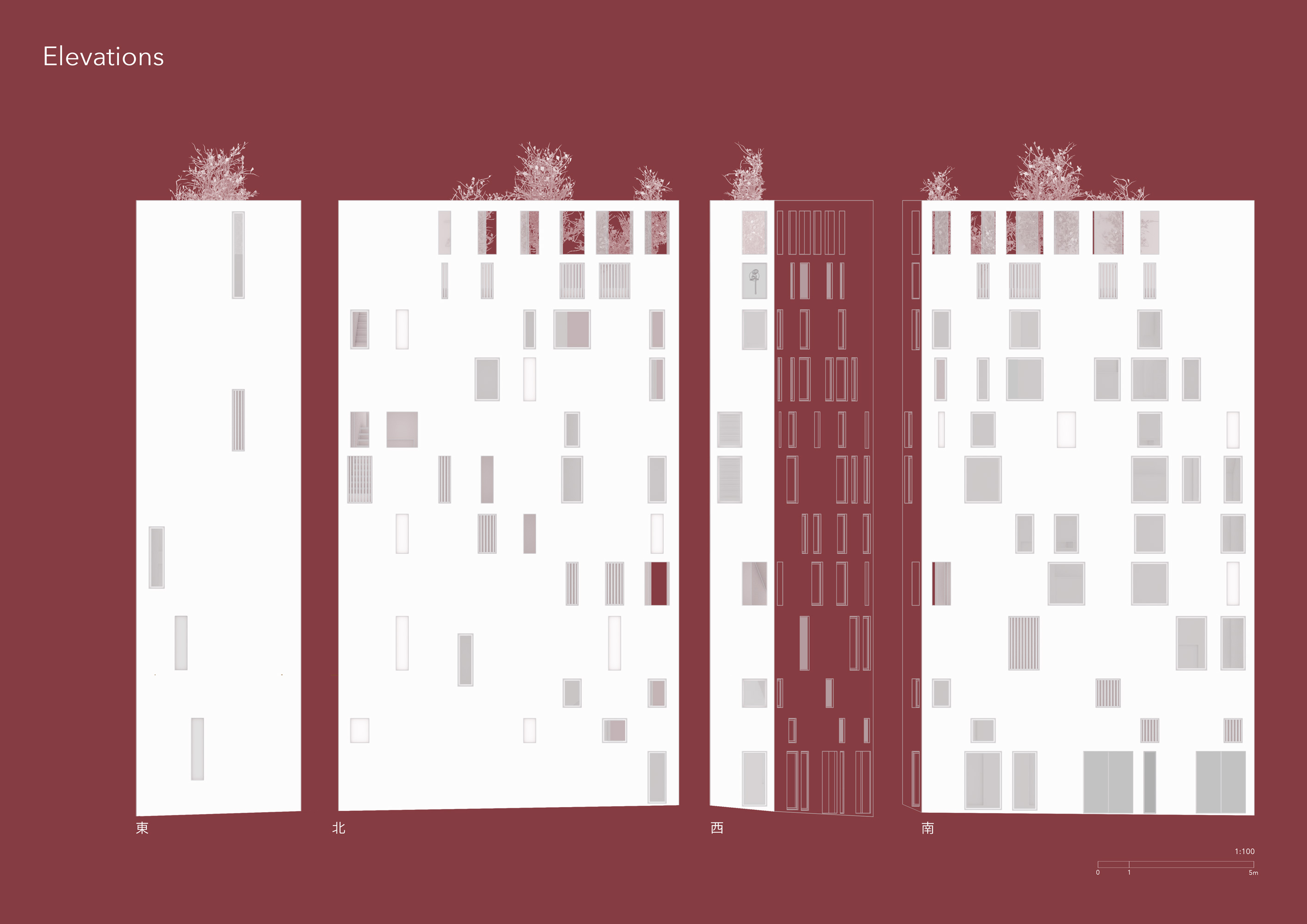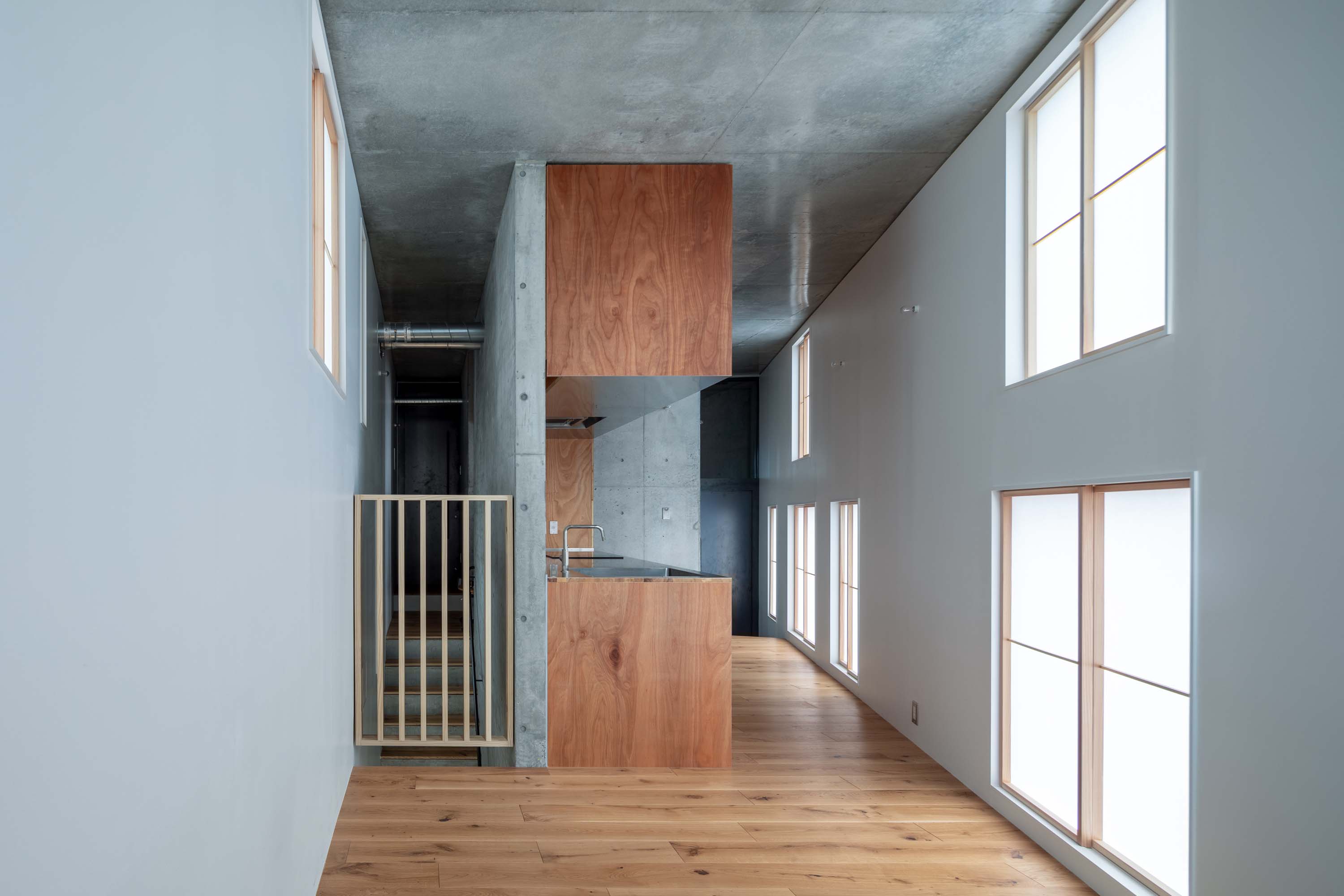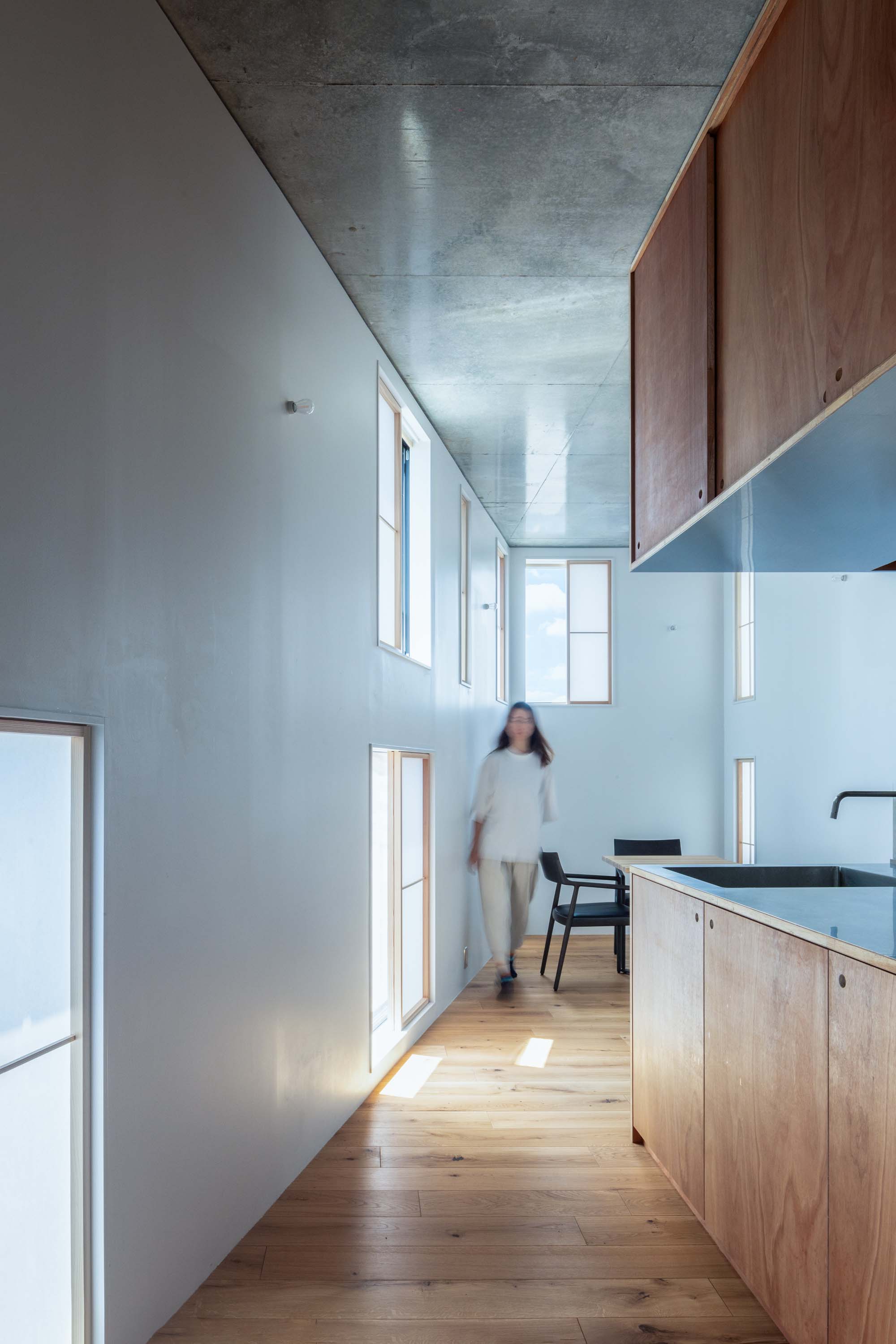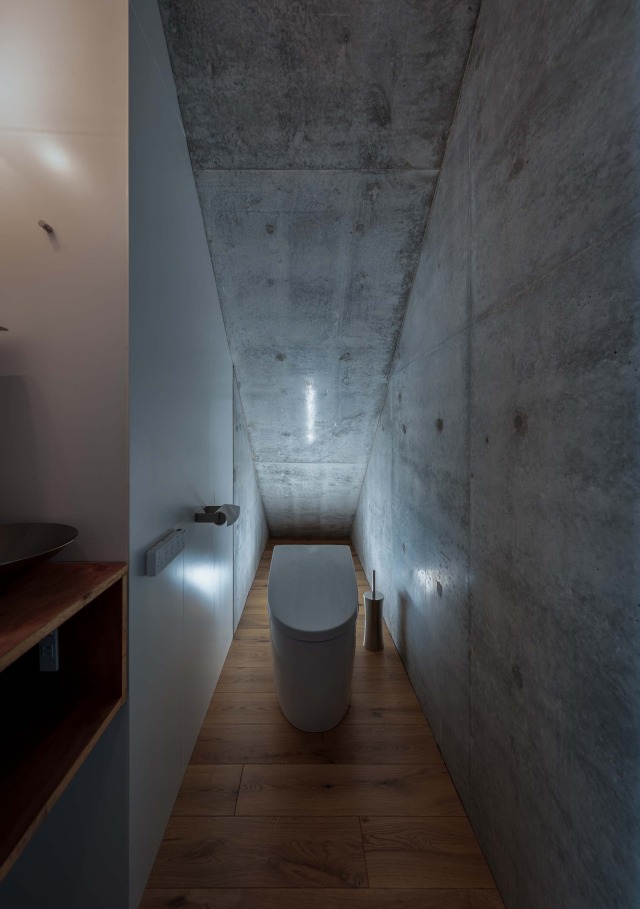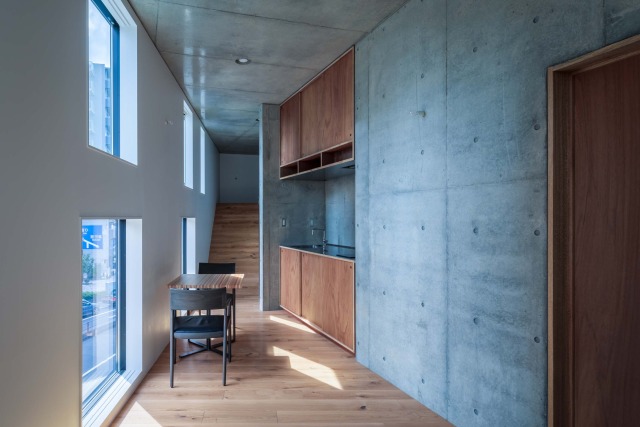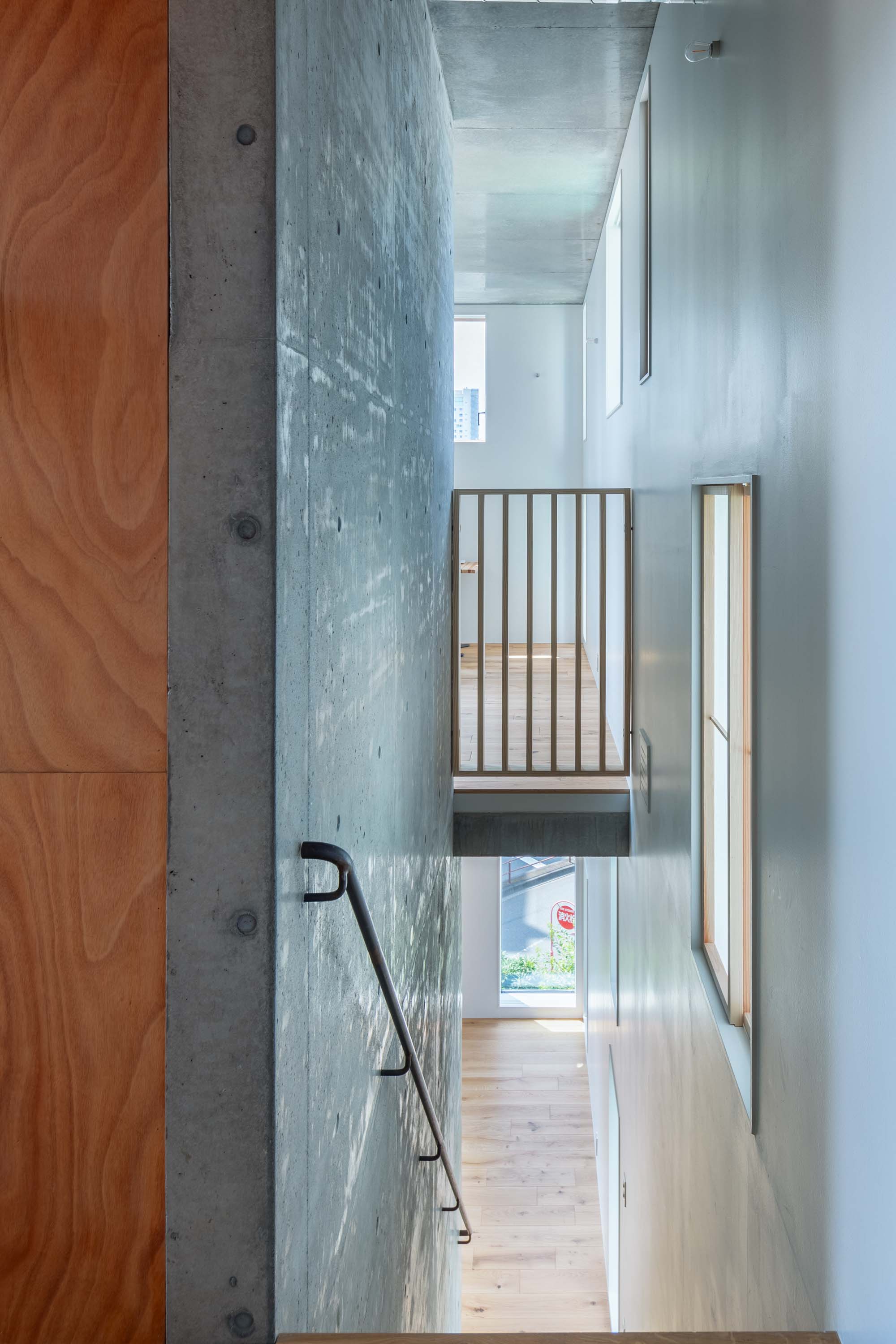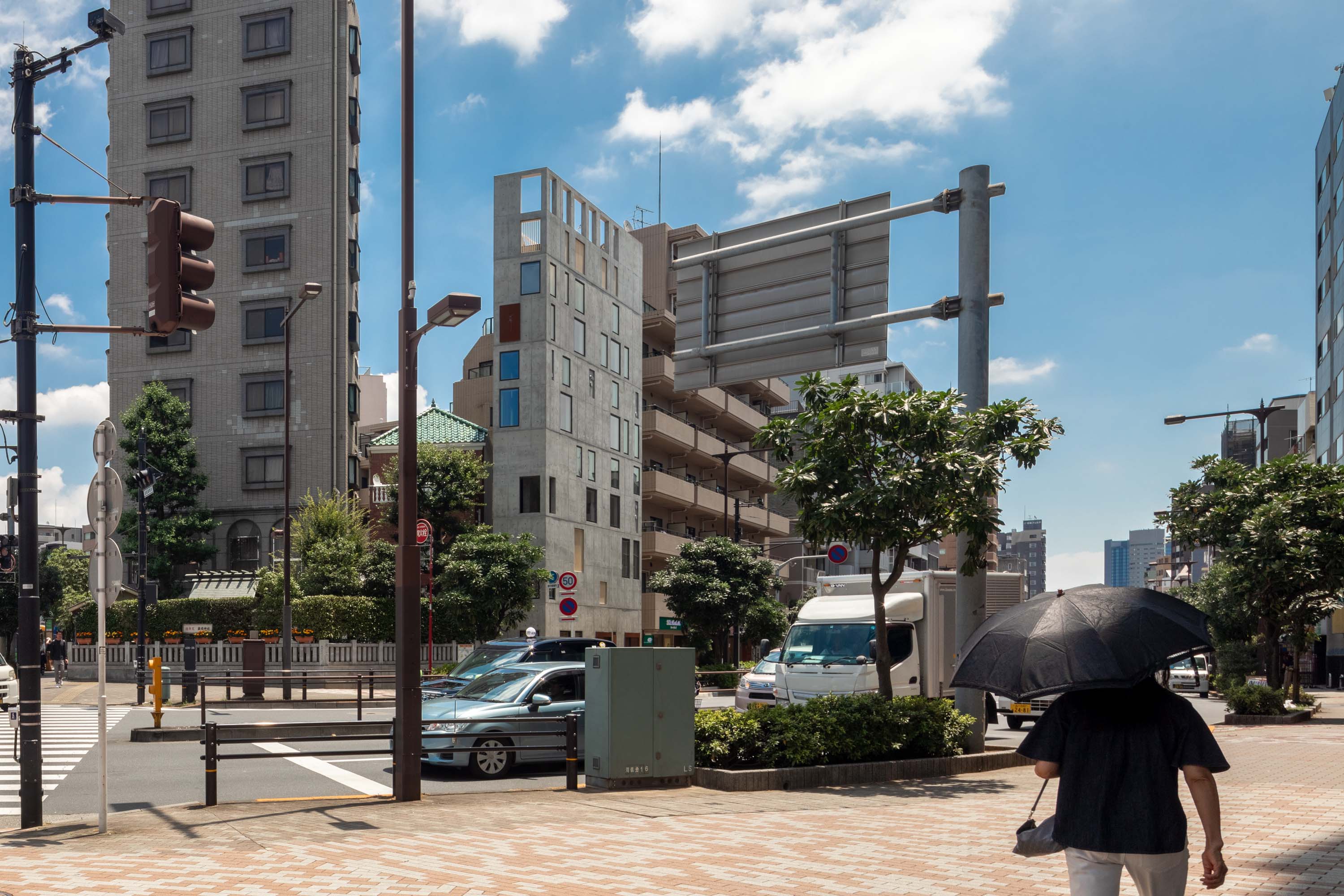 ---
Related Projects:
Mixed-use

Nobori Building,

2021—2023

Residential

Nobori Building,

2021—2023

Restaurant/Bar

Nobori Building,

2021—2023